Become a

"Certified Impact Auditor"
As a Certified Impact Auditor you will help companies improve in transparency and responsibility for ESG performance data while working towards reaching the Agenda 2030.
The course includes an overview of the ISO26000 Standard.
After completing the course and earning your certificate you will have the skills to work as an auditor, either as an internal auditor or working for an accredited 3rd party organisation!
Are you interested to know more?
Course price: 30 000 SEK or EURO 2 500 excl. VAT
Course starts 2023: 
Sep 15th 
Dec 15th
Course starts 2024: 
March 15th
June 15th
Sept 15th
Dec 15th
What the course covers
The course Certified Impact Auditor covers the basics of what is needed to work as an auditor to ensure transparency and truthfulness around ESG related work and data. Background to why we have audits, different types of audits and particularly the standards used. 

Focus is on ISO26000 Standard where the Sustainable Development Goals are included. A Self Declaration is there for companies to go through their Sustainability work. As an auditor this will be a declaration to verify. 

The certification is a digital online train-the-auditor education that provides knowledge around ethical business and development. The content is curated and many international organizations, professors and companies are cited. 

Part A consists of theory and test                 
Part B consists of a Pilot where you get to practice your skills and audit a company.    
Both parts need to be completed in order to be certified.
This course is accredited by CPD Standards Office.
Online Certification Course
The certification is a digital online and a train-the-auditor education that provides tangible and concrete knowledge.

Coaching
You will get group coaching every second week together with your peers.

Downloads
All content are downloadable and easy to use. 

Train-the-Auditor
You will be able to apply your knowledge and conduct an audit as your pilot case. If both parts of the course are completed you have the possibility to work as an auditor for our sister company, VERIFY Agency of Sweden or other verification bodies

What You Will Learn

The course focuses on what is needed in terms of being an auditor. A background is given to why we have audits and what different kinds there are. 
The Swedish revised ISO26000 and associated self-declaration is here and is in line with ESG requirements and reporting and the new European CSRD.
The course is a train-the-auditor education that provides theory as well as a pilot audit that you perform on a company of your choice with supervision from us.
After you have earned your certification as an Impact Auditor, you will have the opportunity to join the network of VERIFY Agency of Sweden where you may start working as an auditor!
Read more about the "Benefits of working as a Certified Impact Auditor.pdf"
What You Will Get

30 recorded lectures and downloadable pdf's

Live group-coaching for 6 months
A network of likeminded people 
Train-the-auditor concept
License to operate as an Impact Auditor under VERIFY Agency's accreditation.
Possibility to match you with a company and implement your learnings simultaneously in your company.
A new skill in a hot market
What You May Do With Your Certification

Use

the

Certified

Impact

Auditor

 

and

apply

for

audit

assignments

for

VERIFY Agency of Sweden, an accredited Swedish company.

Drive

internal

audits

within

your

company

.

As a

company

customer,

you

get an

overview

of

the

audit

process to

keep

a

dialogue

with

the

auditor

you

have

appointed

.

As a business

owner,

you

can

ensure

a

sustainable

procurement

in

your

value

chain

by

keeping

high

standard

requirements around ESG performance.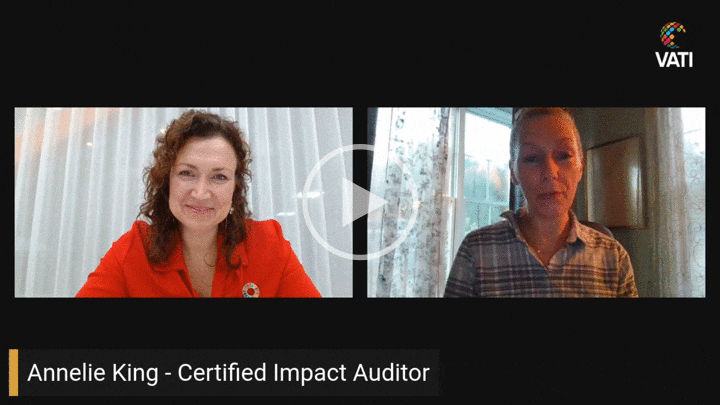 Annelie King is Head of Sustainability and Project Management at BWT USA Pharma & Biotech Inc. And is now also a Certified Impact Auditor!🌍♻️💪

Take a moment and listen to this short talk between Eva Vati, the CEO of VERIFY Agency and Annelie King as she talks about how the course benefited her and her company.

"This course has really given me practical steps! Because there is so much talk about sustainability and it is kind of easy to get lost and not really know how to move forward and do some real work in the company you are in. So, I joined this course and it is really good in describing and breaking down in real work, what to do to move forward, to fulfill the Sustainable Development Goals, or working with standards like ISO26000, and that has been very very helpful.

It is also great to get the network to talk and discuss these questions with.

And, I also got a new position and became Head of Sustainability in the company!"


 
Two tips Annelie has for companies or professionals who want to start their sustainability journey are:

💡 Do this course – because I think it is good to have the support, to do a course, to know that you do the right thing and not get lost along the way.

💡 And, the importance of getting colleagues and management involved.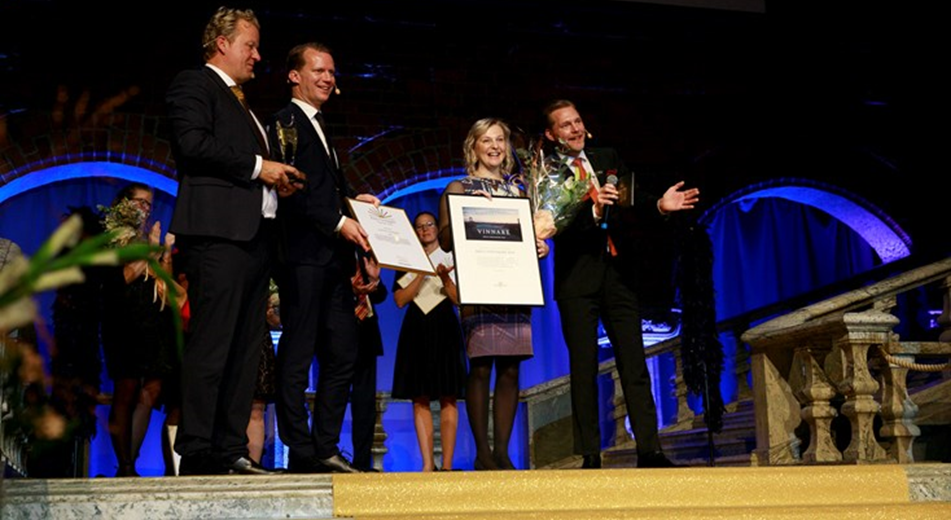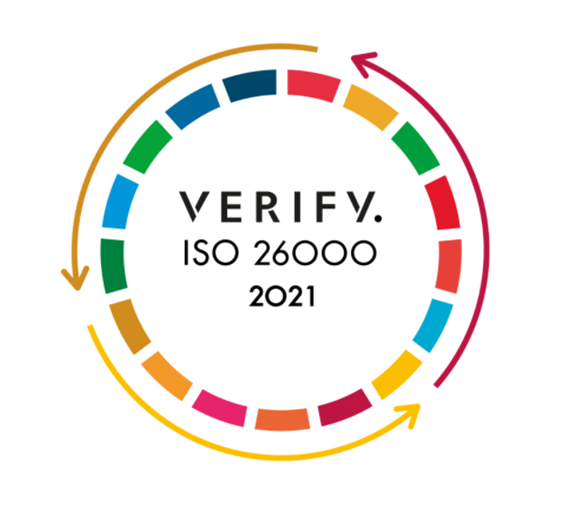 Pressrelease July 15th 2021
The packaging company aPak was the first company in the world to verify its sustainability work according to the self-declaration ISO26000.
aPak was named winner of 'Entrepreneur of the year 2021' in Sweden, the justification was;
aPaks driving force is to run a sustainable company while at the same time having staff who thrive. Their CEO, Evelina Lindgren is passionate about sustainability and has ensured that everyone within the company has completed solid sustainability training focused on the UN's global goals and have invested in a full-scale solar plant that reduced electricity consumption by 80 percent while doubling the company's turnover.
MINC
The first start-up house in the world being verified for ISO26000 and the associated self-declaration

 
Minc, The Startup House of Malmö, offers a number of programs and initiatives that help entrepreneurs scale their business. The offerings include Minc Incubator, the award-winning accelerator Fast Track Malmö and Startup Labs - a pre-incubator where anyone with a scalable business idea can work for free for up to six months. 
Minc was verified in September 2021 for their sustainability work.
Who you will learn from 
Eva Vati is an Entrepreneur & Business Strategist who helps executives, businesses, and entrepreneurs future-proof their companies.

She is the CEO & founder of several companies of which VATI of Sweden, is one of the first consultancies in the world giving certification on integrating sustainability into business strategy. She's also the founder of VERIFY Agency of Sweden, founded as a subsidiary in order to verify organizations' sustainability work. The company is accredited by Swedac, Sweden's national accreditation body, and is the first company in the world accredited for verifying conformity.
Eva has a loyal community of over 25,000 people committed to creating a better world by running businesses promoting sustainability, equality, and diversity.

JOIN US AND BECOME A LEADER IN A TRANSFORMATIVE FIELD THAT WILL SOON BE COMMON TO BUSINESSES ACROSS ALL INDUSTRIES, EVERYWHERE IN THE WORLD!